encouraging
A NEW GENERATION
of knitters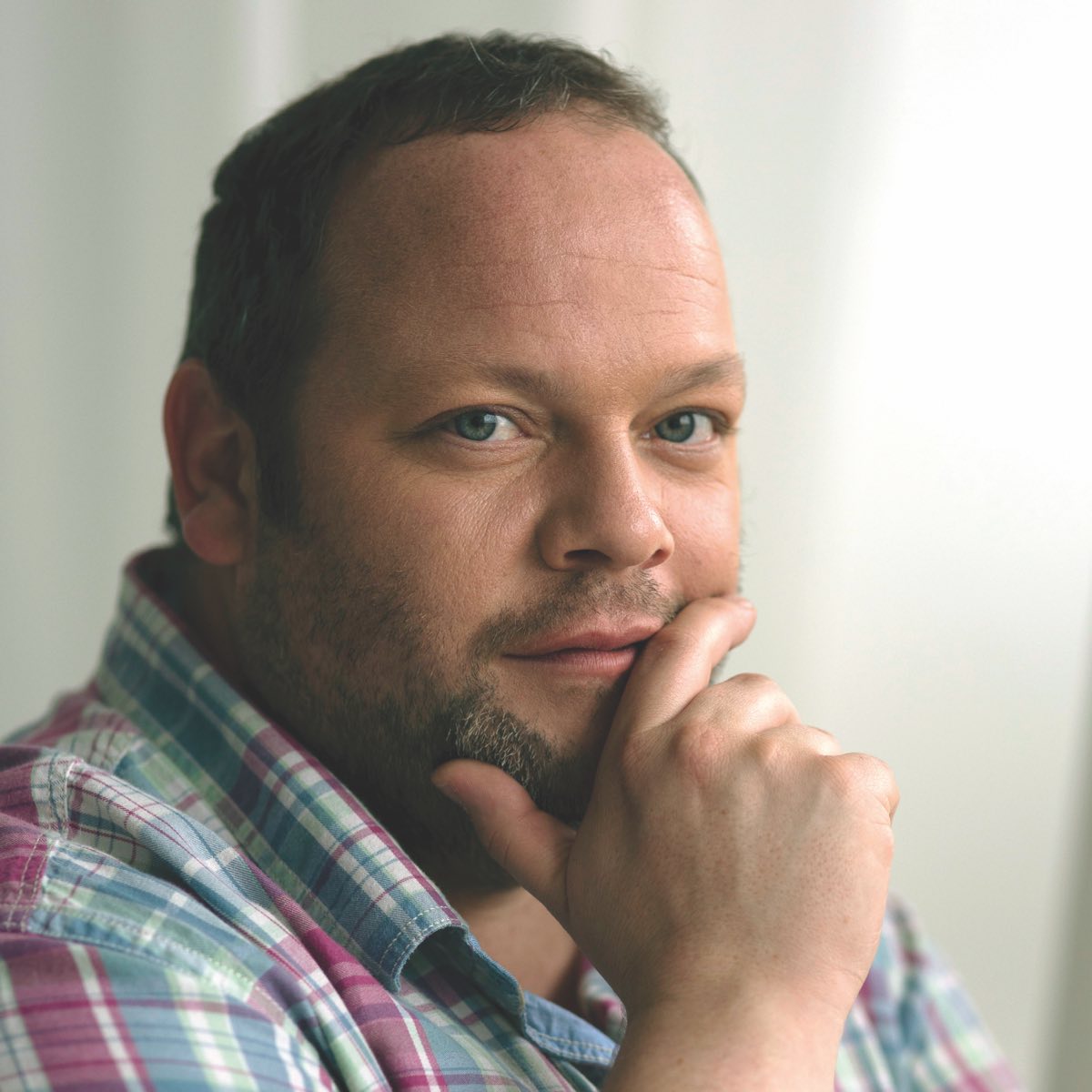 British knitwear designer, Jody Long is encouraging a new generation of knitters with his young, fresh approach.
Jody is also a top selling author with over ten knitting titles to his name. He has been designing for yarn mills around the globe and celebrities. He has a real wealth of knitting knowledge that really comes to light in his designs. Jody is a senior knitwear designer for Knitting Fever & in cooperation with Knitting Fever, has launched the brand Jody Long Yarns.
How did you learn to knit & why?
When I was five years old I stayed over at my grandmother's house on her farm from time to time. In the evenings I remember this huge wicker basket coming out full of brightly colored yarns with knitting needles sticking out of them. All the colors and projects she made fascinated me so, one day, I asked her to show me how to knit and it all started from that day!
What was your first finished project?
Oh no, what a disaster! I remember it to this day, it was a very badly knitted picture sweater in pink and cream with two little rabbits on the front. It was terrible. I didn't know about tension and needle sizes. The cream was double knit and the pink was chunky, so you can only imagine.
How did you start designing?
I started designing from the age of twelve, making clothes for my sister's dolls. When I was fourteen I designed a teacher teddy with a little knitted book and mortar board and sent it to a magazine only to be turned down due to my age.
What do you like knitting best?
This is a difficult question, because I love knitting everything from socks, hats, toys to garments. I guess, anything that is complex, cabled or short-rows.
What is your typical working day like?
Busy! I work from my studio located in my apartment which is near the Caspian Sea in Turkey. The first thing I do is switch on the computer and check my emails, my diary and catch up with my huge team of knitters to make sure everything is going smoothly for the pressured deadlines in this industry. Once all this has been done, I sit back, relax and knit swatches and sketch a garment or two for new collections. If the weather is nice I may leave my studio and work from my rooftop which has the most amazing views.
What is your studio space like?
My studio is very modern, light and airy with huge white sideboards full of knitted swatches, balls of yarn and shade cards. On the walls I have cork boards which I use to create mood boards for upcoming collections. Some of the boards have cuttings from other magazines for inspiration. One of my units has little glass jars which are full of interesting and unique buttons I have collected from my travels around the world. My favourite thing in my studio is the peace and quiet!
What inspires you?
I used to live in Spain which in itself is very inspiring, the brightness and vibrant colors of the Spanish pottery to old cobbled streets. Country walks with my dog are always inspiring, whether it's the changing skies or the blossom of a flower, there are inspirations wherever I look. Similarly, now that I am in Turkey I enjoy the beauty of the Caspian Sea, the bustle and colors of the markets, and the ancient architecture. I find inspiration all around me!
What is your favourite color palette?
Definitely blues and purples, although I do like adding a punch of avocado green or a sunny yellow.